As an ex-PHILIPS ELECTRONICS company, THERMOCOAX was historically involved in providing the semiconductor industry in Europe with thermal solutions : light glass manufacturing, patterning, vacuum reactors OEM. Today THERMOCOAX provides advanced heating and temperature measurement systems for the European semiconductor industry.
MI Cable Heaters – Lithography :
THERMOCOAX MI Cable Heaters - Lithography solutions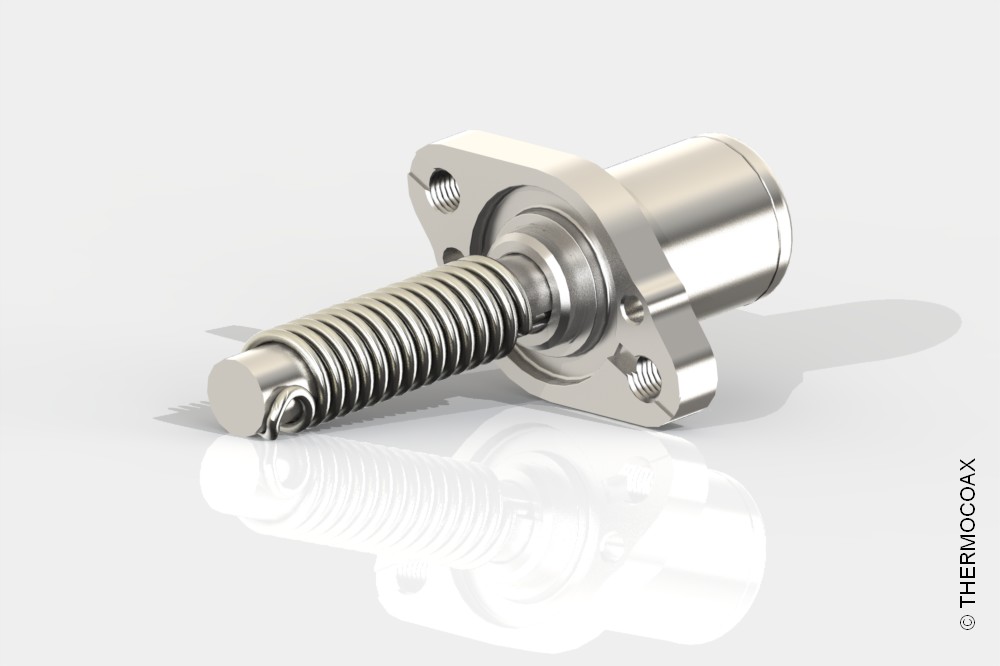 Applications : bulk production
THERMOCOAX is providing thermal solutions to Dry / Nanoimprint /  Immersion / EUV tools , with first systems delivered back in 2005.
The semiconductor equipment manufacturers work with THERMOCOAX for
Manufacturing process fully controlled: traceability, subcontractor assessment, internal and external audits, regulatory compliance
Integration into effective project management for key projects
Provide strong technical innovation with an internal R&D department
Ability to deliver constant production over decades with reassuring ambition and a range of diverse clients (Semiconductor, aeronautic, Nuclear, Medical...)
Ability to implement in-house bulk production and adapt to customer quality standards
 THERMOCOAX Standard thermocouples

Applications : whenever reliable signals are required
High flexibility for small space applications
Exclusive manufacturing process to garantee the quality and resistance to corrosion
Proven to have a longer lifetime than any thermocouples in a corrosive environment
Made with THERMOCOAX original mineral cable teechnology
Production sites in France, USA and Germany
Special Type N thermocouples
Type N thermocouple has an outstanding thermoelectric stability which can be compared with platinum based thermocouples as well as resistance to high temperature oxidation phenomena
This thermocouple is ideally suited for accurate measurements in air up to 1200°C and up to 1300°C in vacuum or controlled atmosphere
Type N  thermocouples drift 10 to 20 times less than type K thermocouples between 1000 and 1200°C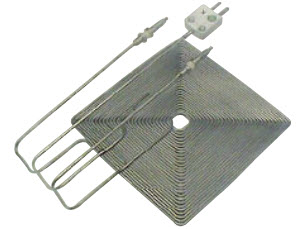 Coil Heater Plate
Substrate UHV Coil Heater to 1000°C
Low maintenance and heavy duty
Cost effective solution for UHV chamber
 THERMOCOAX Coil Heater Plate
Applications: R&D deposition tools
 Maximum working temperature 1000°C
 Diameter up to 200mm (Options for larger diameters or other shapes)
 Compactness : Cold-end heater coil laser welded with thermocouple
 Coils are customized to exactly match your specifications and come in different shapes, sizes and power ratings
 Heater suitable for working at low voltages 24VDC
 Suitable for use in air, plasma, high pressure, high frequency or ultra-high vacuum environments
 Made with THERMOCOAX original cold end technology heaters
Etching
Machined / cast Aluminum Plate Heater up to 350°C
Engineering 3D Thermal modeling
(ACE+ or other)
Cast and machined Aluminum - Custom Mold
2 Heating zones + Cooling option
Working temperature 300°C. Tests performed up to 350°C
Cooling option : for either cast or machined technology, cooling tubes can be enclosed to accelerate cooling time
Several heater types : Cold end or True cold ends heaters, Dual core
Thermal surface treatment for hardening
Single or several zones heating design
Surface flatness assured at working temperature with machined aluminium chuck option
Thermocouple integrated for temperature regulation or safety