From MI cable to heater
THERMOCOAX ISOPAD cable, tape and silicon mat specialty heaters are mostly used in the atmosphere, for example, Labs and clean room heating tape : Superb performance with low contamination.
Low contamination silicone heater :
Heating Tape for Clean Room
Very Low contamination
2.255 nanograms/liter (baking 200°C)
Temperature: up to 600°C
THERMOCOAX ISOPAD Low Contamination Heater Tape IT-ITS/SS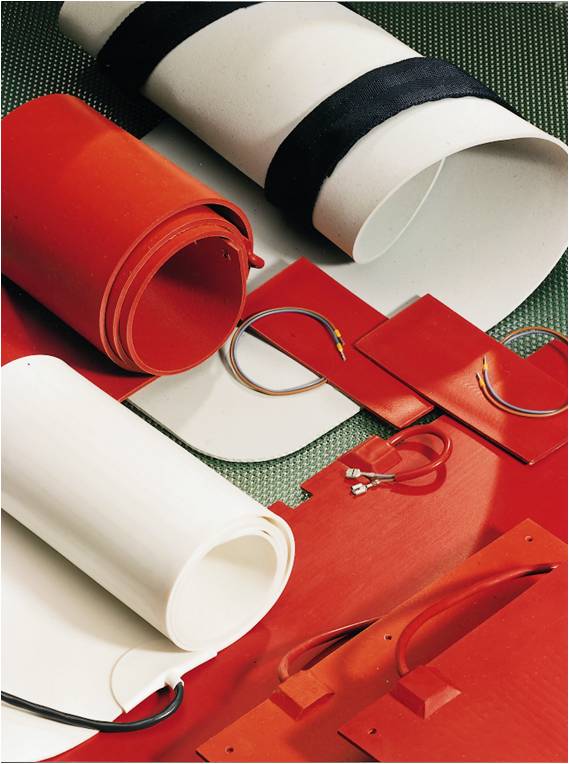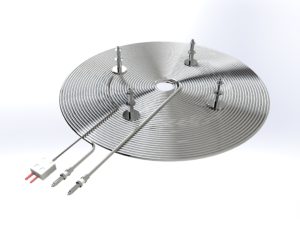 Applications: Heater (atm) for use in places that don't tolerate contamination, like cleanrooms
THERMOCOAX ISOPAD  IT-IT/SS is a factory finished mineral insulating tape with laser welded joints. The tape has a go and return MI element embededded in a highly compressed mineral insulant covered by a malleable metal sheath.
The tape is excellent for use 
Technical Data
Frequency                                 50-60Hz at 240/110Vac
Power per meter                        50/100/200/300 W/m
Max operating temperature        500°C at 50 / 100W/m
400°C  at 200W/m
300°C at 300W/m
Area specifications
Non-hazardous, ordinary area
Ingress protection                      IP68
Electrical protection class           1
Maximum withstand temperature 600°C
Standard manufacturing sizes
Width 25mm +/-10%
Thickness          4mm +/-10%
Anti-condensation Silicone Mat
Custom Silicone Heating Mats and heating jackets 
Custom shape and accessories: metal backings, fixings,cutouts, controllers
3D shaping option
Temperature: up to 200°C
THERMOCOAX ISOPAD Silicone heating mat IP-SM
Application :  Hot walls, anti-condensation chamber

THERMOCOAX ISOPAD IP-SM silicone heating mats for semiconductor industry are selected where excellent flexibility and high temperature resistance in thermal processes are needed. Panels customized to your specification are designed with various options, cutouts or shapes.
Technical Data
Type                                         Resistance heating cable
Insulation material                  Silicone
Thermal insulation                   on request
Sensor type                              PT100 or Type K thermocouple
Max operating temperature 200°C
Max length                               2000mm
Maximum width                       900mm
Thickness                                  2.0 to 4.5 mm
Area specifications
Non-hazardous, ordinary area
Ingress protection                      IP65
Electrical protection class           II
Storage temperaure                    up to +40°C